Meet our Dentists
Dr. Alvin Kwok, BSc, MSc, PhD, DDS, PEng.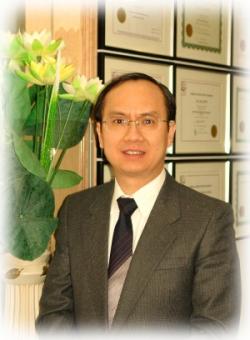 Experience
Dr. Alvin Kwok is a general dentist as well as a professional engineer. In recent years, he is focus on practicing in a wide area of dentistry with the infusion of engineering concepts. He provides dental services in conventional composit fillings and CEREC 3D porcelain restorations; root canal treatments; extraction of teeth including wisdom teeth removal; gum surgery; soft tissue laser surgery; alveolar bone graft surgery; orthodontics treatment with braces and Invisalign; dental implant surgery and implants supported crown, bridge and dentures; veneers; teeth whitening; bruxism appliance and mouthguards.
Dr. Kwok has attended many continuing education courses in dentistry since he graduated from dental school and is committed to providing patients with the concurrent standard of dental care. Dr. Kwok welcomes new patients of all ages.
Education
BSc and MSc in Mechanical Engineering, Southern China Institute of Technology, PR China
PhD in Mechanical Engineering, University of Calgary, Canada
DDS in Dentistry, University of Western Ontario, Canada
Member of CDA, ADA, APEGA